Our History
Mission Statement
Pastoral Staff
Location
Contact Us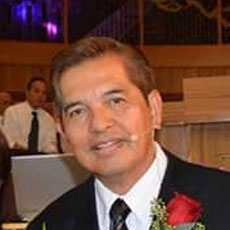 Let us rejoice in the knowledge that God has forgiven each one of us and calls us to take part in the drama of His redeeming love. My prayer is that each one of us will open our lives to His Spirit as we come and worship here at Central Filipino Church.
I believe that the church is getting people next to people under the Lordship of Jesus Christ for the purpose of ministering unto "to the praise of the glory of His grace" (Eph. 1:16 KJV).
The fellowship of the church is God's Special way of caring for us through others and caring for others through us. Welcome to the most wonderful community on earth–the church!
Dr. Simeon Rosete, Jr.
Senior Pastor